Product Desc
Specifications
TITAN S4 SERIES AIR CURTAIN
EASY CLEAN AND NEVER RUSTY
Super thin compact design, with honeycomb metal front panel, which is easy to maintenance.
EASY OPERATION
Selectable high and lower air speed controlled by remote control or key switch.
STABLE PERFORMANCE
Optimized air conditioner motor, reliable performance can operate continuously 5000h without failure.
Application: for the door of commercial store, cold store, workshop, parking lot etc.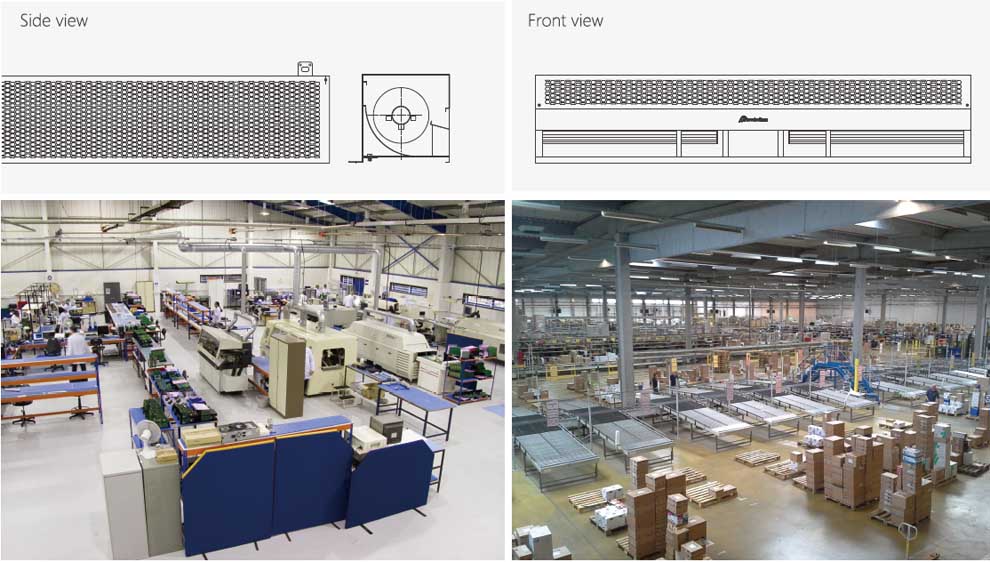 ---
TECHNICAL SPECIFICATIONS
| | | | | | | | | |
| --- | --- | --- | --- | --- | --- | --- | --- | --- |
| Model | Unit size(mm) | Frequency(Hz) | Voltage(v) | Power(w) | Air volume(m³/h) | Air velocity(m/s) | Noise(dB) | Net weight(kg) |
| FM-3009L | 900×175×195 | 50/60 | 220 | 115 | 1300 1100 | 10.5 | <57 | 8 |
| FM-3012L | 1200×175×195 | 50/60 | 220 | 160 | 1800 1300 | 10.5 | <58 | 10 |
| FM-3015L | 1500×175×195 | 50/60 | 220 | 190 | 2300 1600 | 10.5 | <59 | 11.5 |
| FM-3018L | 1800×175×195 | 50/60 | 220 | 250 | 2800 2000 | 10.5 | <60 | 13.5 |
Recommend productsFor a number of

Top