Product Desc
Specifications
Theodoor Mini Heating Air Curtain

EASY OPERATION
Remote control and button switch, High & Low two air velocity. Easy installation, suitable for family, hospital, office and other places for warming.
HIGH PERFORMANCE
High heat output, long lifetime PTC heater, non-oxidation etc; Optimized air conditioner motor, running for 5000 hours continuously without failure.
SAFE & RELIABLE
Triple Security Protection: Thermal protector varistor and fuse protection.
MINI DESIGN
New numerical control honey comb metal outer cover, super slim arc shaped body, environmental-friendly and never gets deformation.
Flexible remote control
Adopting updated remote control or touch switch, it is able to adjust high and low air speed.
It is suitable for householed, hospital and offices etc.
Energy-saving with safety
PTCheater:high heating capacity, low electricity and long lifetime.
Centrifugal fan wheel, powerful wind.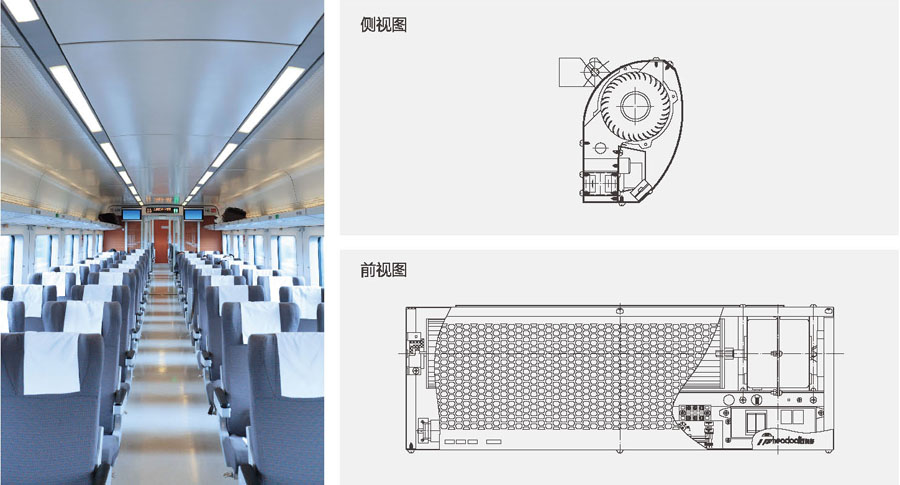 Model

Dimesion

(mm)

Frequency

(Hz)

Voltage

(V~)

MotorPower

(w)

PTCPower(KW)

AirVelocity

(M/S)

AirVolume

(m3/h)

Temperaturerise

(K)

Noise

(db)

Weight

(Kg)

H

L

RM-1006S-D/Y

600x200x141

50

220

70

3

1.5

5

300

25

≤48

7

RM-1008S-D/Y

800x200x141

50

220

75

4

2

430

25

≤49

8
Solution
Making life more comfortable inside
The Theodoor Air Curtain produces a high speed air current, dividing the inside and outside of the room into two independent temperature zones with the result that levels of interior air conditioning are maintained and the air is purified whilst energy is saved. Summer heat, winter cold, dust, insects, smoke, unpleasant odors and exhaust fumes are all kept out.
Prevent the loss of cool or warm air whilst economizing on electricity.
Efficient dust and insect-proofing..
Protect against smoke and noxious fumes.
Accelerate air circulation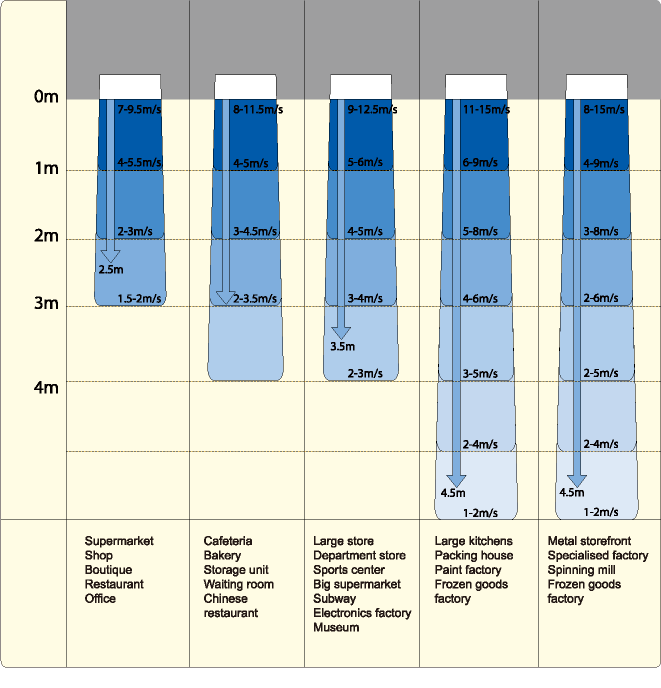 ---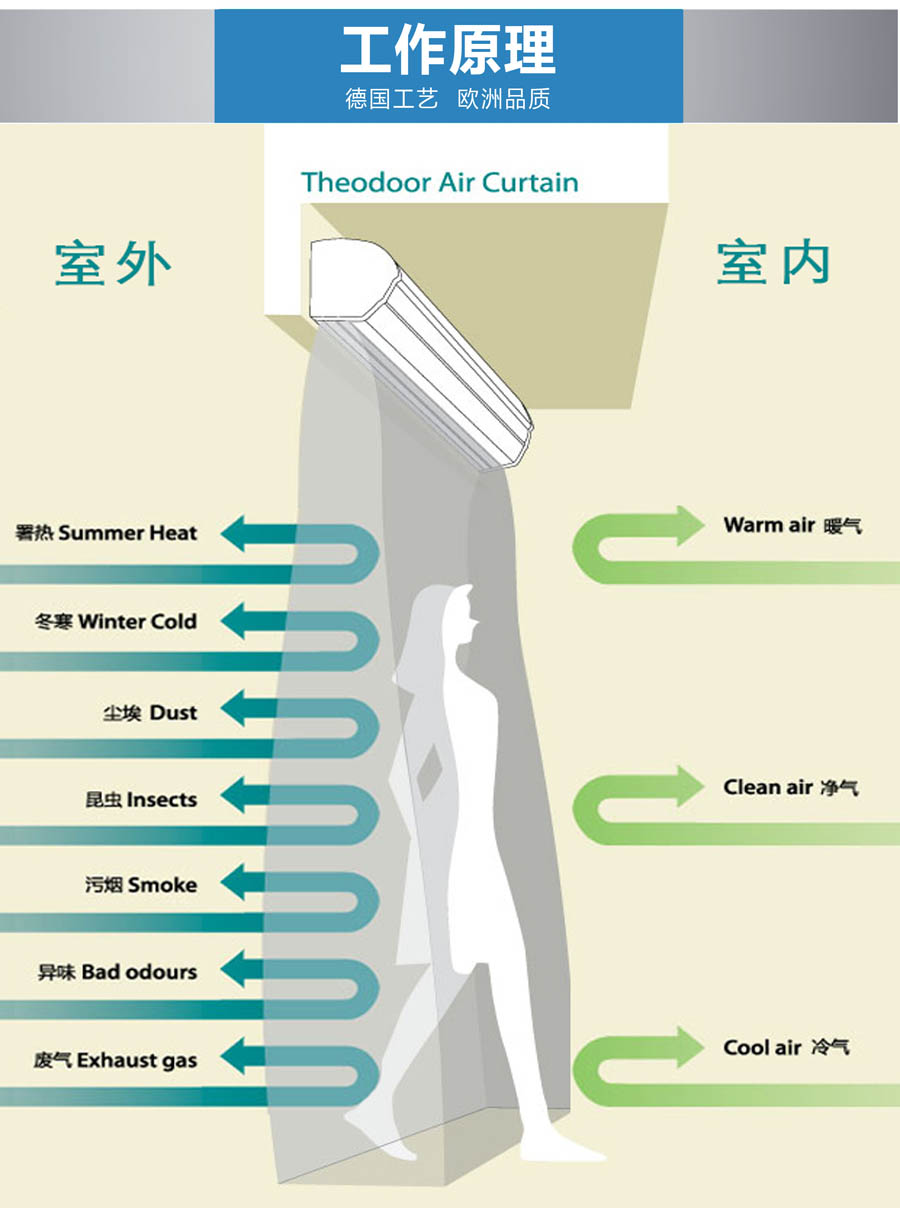 Recommend productsFor a number of

Top